Earl Whetstone, DDS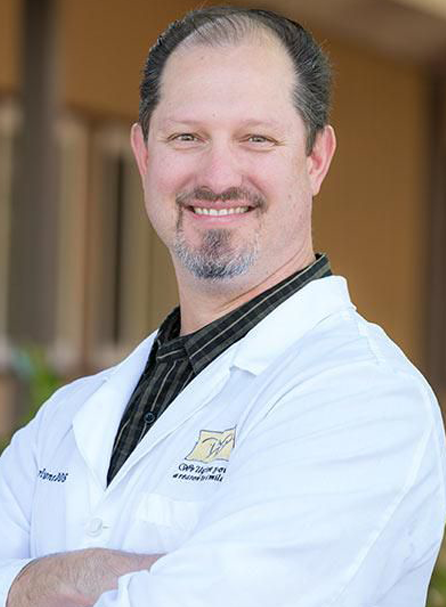 If you're looking for the best family dentist in the Palo Alto area, then Earl Whetstone, DDS, is the one you should choose. Dr. Whetstone delivers various dental treatments with uncompromising quality and thorough understanding. He's a top-rated dentist in the Palo Alto area and specializes in various cosmetic dental procedures such as implants, veneers, crowns and bridges, fillings, etc. You are rest assured to leave with a beautiful smile after visiting our dental office.
Dr. Earl Whetstone was born and raised in the Midwest. He received a Bachelor of Science degree in Biology from San Diego State University. He then pursued his dream of becoming a dentist by attending the UCLA School of Dentistry. In order to provide a more comprehensive medical approach, Dr. Earl Whetstone completed a General Practice Residency program at the Veterans Hospital here in Palo Alto. He served as a chief resident until 1997 when he entered private practice at 744 Middlefield Rd., Palo Alto.
Dr. Earl Whetstone continues his pursuit of providing the highest quality of family care available for his patients. He completes hundreds of hours in continuing education, ensuring that he gives the best quality and most advanced techniques to his patients. He offers all aspects of general dentistry, family dentistry, and exceptional aesthetics to his patients. For the past several years, Dr. Whetstone has been voted as one of the "Top Dentists" in Palo Alto.
Palo Alto Invisalign Dentist, Top Dentist Palo Alto, Earl Whetstone, DDS
Dr. Earl Whetstone loves being a dentist, enjoying the personal relationships he has developed with his patients, the challenge of complex cases, and the opportunity to "Give you a reason to smile!"
Dr. Earl Whetstone currently lives in San Jose. He enjoys spending time with his wife Valerie, who is his high school sweetheart and his two sons. His passion is watching and coaching his two sons in baseball. He is also a big fan of the San Francisco Giants! Riley, his golden lab, is also an integral part of the family.
Memberships:
American Dental Association
California Dental Association
Mid-Peninsula Dental Society
Spear Study Club
Peninsula Institute for Advanced Dental Studies
Northern California Academy of Dental Research